Joint Transitional Housing and Rapid Rehousing
FCSDC partners with US Department of Housing and Urban Development (HUD) and the Delaware County Office of Behavioral Heath to provide a Joint Transitional-Housing and Rapid Rehousing program for up to 10 men experiencing homelessness.
During the Transitional Housing portion of the program, participants live at FCSDC's Ralph Moses House in Chester for up to three months. During their stay, participants are provided opportunities to learn or improve upon basic life skills such as budgeting, cooking, healthy eating and exercise, and other topics to support them in their efforts to live independently and self-sufficiently and improve their quality of life.
Rapid Rehousing is a time limited intervention that helps participants exit homelessness as quickly as possible by securing permanent housing in the community. While at Ralph Moses House, participants work with a FCSDC Housing Case Manager to locate appropriate housing. Once housing is secured, the participant is provided with a short-term rental subsidy and intensive case management services to support them in achieving their goals of increasing income, gaining financial independence, and maintaining stable housing.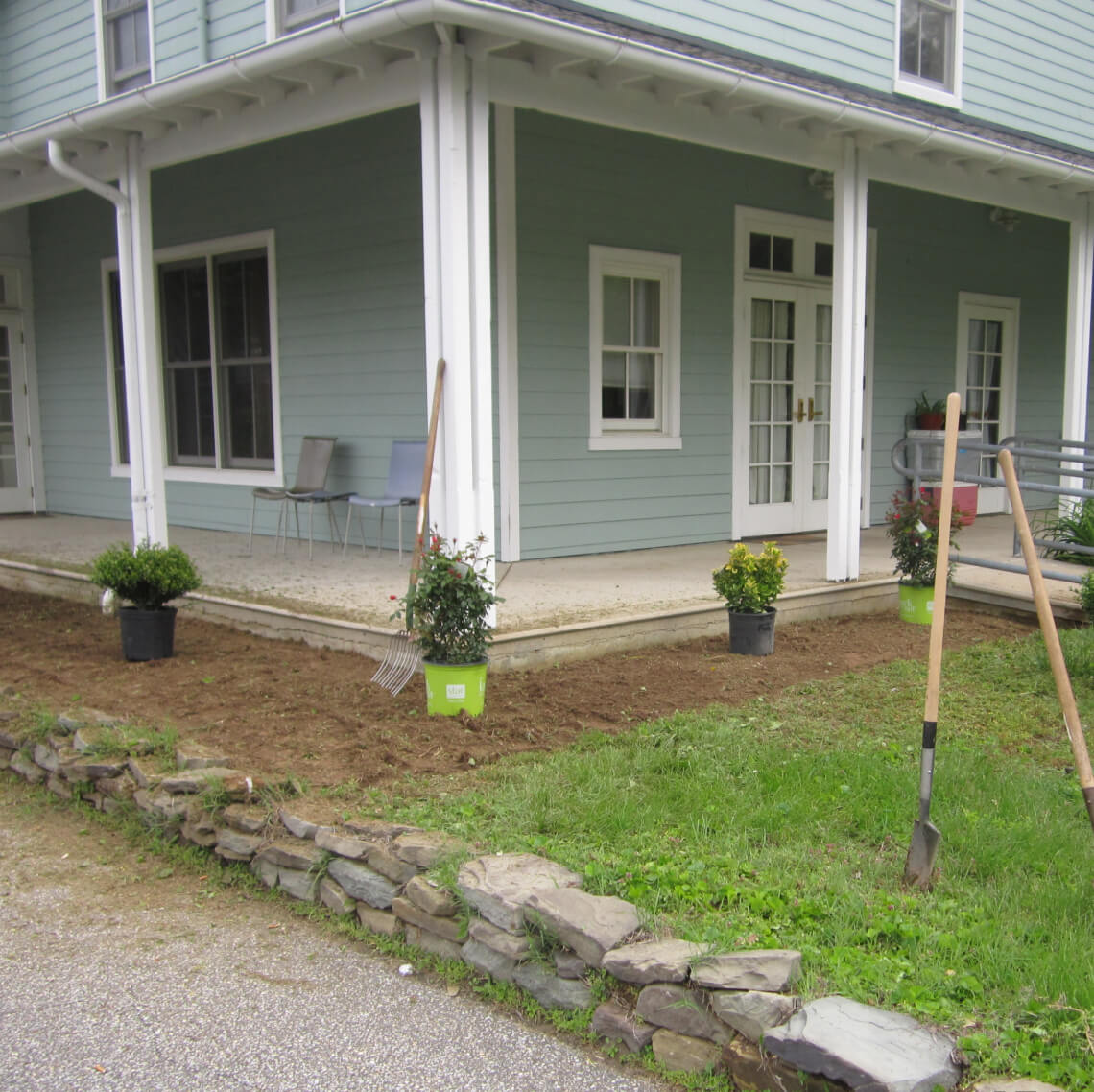 Permanent Supportive Housing – Families
FCSDC partners with the Delaware County Housing Authority to provide Permanent Supportive Housing assistance for up to 10 families experiencing homelessness. The Housing Authority provides the family with a rental subsidy while FCSDC provides intensive case management. Once referred to the program, the FSCDC Housing Case Manager helps the family to develop skills and access resources to maintain their housing.
Permanent Supportive Housing – Single Adults
FCSDC also provides Permanent Supportive Housing assistance for up to 15 single adults in partnership with the Delaware County Office of Behavioral Health. Program participants have a history of chronic homelessness complicated by mental health and/or substance abuse issues. The program offers a rental subsidy and ongoing support from a FCSDC Housing Case Manager. Case management services include help with budgeting, household management, job training, and employment support as well as access to mental health and substance abuse treatment services as needed.
Family Transitional Housing
The Family Transitional Housing Program is a partnership between Family and Community Service of Delaware County, Delaware County Office of Children and Youth Services, and the Delaware County Division of Adult and Family Services. The program was established to support families who are homeless, at risk of homelessness, or living under conditions that may jeopardize the growth and development of children in the household.
The Family Transitional Housing Program provides safe and appropriate housing that allows for
up to 24 months of supportive services for as many as 15 families.
The Housing Case Manager provides services that include, but are not limited to: program enrollment, assistance locating housing, rental subsidy, developing goals, education and employment planning, budgeting, transportation assistance, life skills instruction, as well as to support the potential goals of the program participants.
All services are provided with the intention of helping families to stabilize, strengthen, and return to full self-sufficiency.
Delaware County Coordinated Entry
Any resident of Delaware County who is experiencing a housing-related crisis (e.g. homelessness; threat of eviction; rent, mortgage, or utility arrears; etc.) should contact the Delaware County Coordinated Entry System. A specialist will assess the housing crisis, develop a housing stability plan, and refer to the most appropriate program or resource to resolve the crisis. FCSDC is not able to accept direct referrals for our housing programs. All referrals come to us through the Coordinated Entry process.